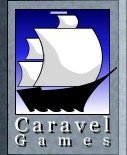 All content on site copyright © 2022 Caravel Games, All Rights Reserved.
Smitemaster's Selections
In between full product releases, we want to keep our DROD-loving population from going nuts. So we came up with Smitemaster's Selections, which are basically level expansion packs for DROD. These Caravel-produced level collections add to the official story of DROD with quality writing and voice acting. You will have new puzzles to solve that live up to standards set by our full products like DROD: The City Beneath. The latest Smitemaster's Selection is entitled Treacle Stew. It features a great new hold with all kinds of novel gel puzzles by master architect George Wanfried. Order a copy for download now!

Click the cover images of the Smitemaster's Selections on the right to read more about each of them. Any of these are available to order for download.


The downloadable version includes the expansion pack level collections (holds). You can order and download these expansions right away. We use a system where you buy credits that are used in your user profile on the Caravel Forum to unlock the Smitemaster's Selections of your choice for download at any time. Buying one credit will allow you to download any Smitemaster's Selection of your choice, and you will be e-mailed instructions on how to apply the credit to a Caravel Forum user account.
Buy one or more Smitemaster's Selections shown to the right for download.
---