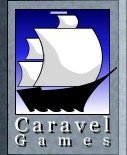 All content on site copyright © 2022 Caravel Games, All Rights Reserved.
Summer 2008 Smitemaster's Selection: Devilishly Dangerous Dungeons of Doom

In Roger Barnett's "DDDD", after Beethro learns a terrifying secret at Lowest Point in DROD: The City Beneath, he seeks to warn everyone of the danger. However, the Empire seeks to block him at every turn. Beethro learns a devilishly dangerous dungeon stands in his way to the one person who might listen to him and do something about it. Join Beethro Budkin in a raucous romp of alliterative allegory in this hilarious hold filled with six loopy levels of fantastic fun!
---