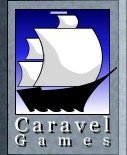 All content on site copyright © 2019 Caravel Games, All Rights Reserved.
Contact Information
support [at] caravelgames [dot] com - direct e-mail here for questions, requests, issues related to installation, orders, or problems running our games on your computer.
A lot of people get stuck on DROD rooms and want some hints to get them further along. There is an awe-inspiring quantity of information and a bustling player community on the official DROD fan site, so we heartily recommend you have a look there before e-mailing us. You are welcome to contact Mike Rimer directly (at "mrimer"), but we are encouraging people to use the e-mail addresses in the above list so we can better handle all these incoming e-mails.
---