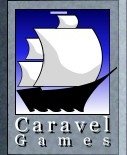 All content on site copyright © 2012 Caravel Games, All Rights Reserved.
Flash DROD: King Dugan's Dungeon Lite
Welcome to the official Flash DROD site!

These here games were created with Adobe Flash technology. They require Flash Player version 10.0 or higher to play. If your version is too low, or you don't have the Flash Player installed, the latest installer can be found on Adobe's website. These games are about 10 MB in size, which should download in less than two minutes on a 1 Mbs connection (though it is quite likely your connection is much better). The games are played directly in your browser and should require no installation or file downloading, as long as you have Flash Player plug-in installed in your browser.
King Dugan's Dungeon Lite: Ep. 1

Beethro Budkin, fifth-generation professional dungeon exterminator, was hired by ol' King Dugan to clear the king's multi-level dungeon of a large monster infestation. Beethro charges by the room, and as a professional, he is contract-bound to clear all the monsters from each and every room in the dungeon to get paid. The only weapon Beethro needs to do his job is a Really Big Sword™ that will defeat almost any monster in a single hit.

King Dugan's Dungeon Lite: Ep. 2

Clearing the first four floors of King Dugan's Dungeon was a piece of cake for a smitemaster like Beethro, even if his professionalism won't let him tell his employer that. But things never go as easy as one might wish. In the next four levels, Beethro encounters huge, slithering serpents whose thick hide is so tough even the Really Big Sword™ can't scratch it. And there are rumors of the dreadful Living Tar...

King Dugan's Dungeon Lite: Ep. 3

It has been a long way for Beethro, having chopped through mountains of Living Tar like a maniac, not to mention those serpents which made his skin crawl. He was glad that the first Tar and those pesky serpents were dealt with, but he didn't realize that he was about to step into far less friendly and much more challenging areas.
The next episode, KDDL 4, is currently in development. It is estimated to be released before Christmas 2012. Keep your eye on the Caravel Forum or subscribe to our newsletter from the main page if you want to be informed when the game hits.

---