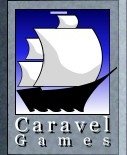 All content on site copyright © 2012 Caravel Games, All Rights Reserved.
"DROD: The Second Sky" reveal - 05-06-2013
View the teaser trailer for DROD: The Second Sky

Last month for April Fool's Day we held a multi-layered puzzle event. Those who participated in the event were able to be the first to uncover the all-new teaser trailer for DROD: The Second Sky. Congrats to Dischorran and Panther for being the first to find it! Now, you can easily view the trailer and some accompanying room images on the dedicated page we've put up for TSS on the Caravel Games site:

http://caravelgames.com/Articles/Games.html

The upcoming game is over halfway done, and the trailer shows off several all-new game elements that will be in TSS. Learn more about and discuss the upcoming game features shown off in the trailer video here:

http://forum.caravelgames.com/viewtopic.php?TopicID=35434

DROD Tactics

On April Fool's Day, we also showed off an early preview of "DROD Tactics", an all-new turn-based strategy game set in the DROD world. The game is being developed by skell in Flash. For those who are into TBS, this will be a treat!

Results for the Ninth Annual People's Choice Awards (The "Deadlies")

The players have spoken! Each year, the Caravel community has a chance to nominate and vote for their favorite new content created within the player base at large. There were many high quality holds released last year. If you're looking for more DROD and want some recommendations on something new to try out, then you should definitely check out the winners. See who won awards for the best levelsets and contents from 2012 here:

http://forum.caravelgames.com/viewtopic.php?TopicID=35490

For those who love statistics, you can see the voting breakdown here:

http://forum.caravelgames.com/viewtopic.php?TopicID=35441

Congratulations to all of the winners. Congrats, Dischorran, for being this year's recipient for the Erik Hermansen Award for Lifetime Architectural Achievement for a growing collection of highly rated holds, including Hinterlands, which was nominated for several awards this year! Dischorran receives a lifetime CaravelNet membership for his achievement.

Don't Ask Award

I'm giving RabidChild a "Don't Ask" Award for volunteering and running the Ninth Annual People's Choice Awards. Someone was needed to fill the spot of hosting this event this year. RabidChild stepped up and offered to run the event, and did an excellent job, all for which forumites were grateful. RabidChild, thank you. Please select a prize from the Prize Pile.

Till next month!

Mike
---
Fool Me Five Times - 03-31-2013
Everyone who's a fan of DROD and has been around the Caravel Forum knows that we have an august tradition of releasing some neat (with varying definitions of "neat") new DROD material and news each April 1st. Well, we won't let you down this year! So, I just wanted to send off this quick note to our stalwart DROD fanbase to let you know that you're in for a real treat this year.

I need to give a real shout-out to the Caravel development team. They have burned the midnight oil making progress on the upcoming game. If you've been watching the Progress Bar for "DROD: The Second Sky", you can tell we've arrived at a distinct amount of progress. Be prepared when April 1st rolls around, and stop by the Caravel Forum to delight in the neat news we have for The Second Sky! There's so much in store. Much more than meets the eye, so it's time to put on your puzzle hat.

That means there's no more news in this newsletter. We've been coy, but that's all about to end. You'll be seeing the rest of the news here on the Caravel Forum on April 1st. Don't miss it!

forum.caravelgames.com

Happy DRODing!
-Mike
---
The Eighth is Full of History - 03-10-2013
Gunthro CDs printed and shipping

At long last, we've received the limited-edition CD print run for "DROD: Gunthro and the Epic Blunder"! As mentioned on the forum, everyone who contributed to developing or testing the game is receiving one. Also, everyone who pre-ordered a CD will receive their copy. These ship out next week. If you have updated your shipping address, please let me know so your CD doesn't go to some guy who's never heard of DROD. Though I don't mind getting the word out, there are more efficient ways to do it.

DROD on Desura

"DROD: Gunthro and the Epic Blunder" and "DROD: The City Beneath" are now available for purchase on Desura. If you're happy to see the games on there, please go and vote on the games or write up a glowing review!

Also, everyone who purchased Gunthro on the IndieGameStand promotion in December may log in to their IGS account and receive a Desura key for the game (as long as you meet their requirements).

DROD History Month

We've concluded another official contest on the Caravel Forum, hosted by forum member Pearls. Contributors designed a hold with areas that effectively capture the feel and flavor of each of the four major DROD titles. There were a lot of great entries submitted. Congratulations to Lucky Luc for the winning entry! Please claim a Prize from the Prize Pile. And congrats to Chaco, BoyBlue and D.Craven_0ne for placing with similarly noteworthy submissions. And a big thank you to Pearls from everyone for taking Schik up on his dare and graciously hosting this epic contest.

"DROD: The Second Sky" reaches a third

According to the Bar, we're officially over one-third done with the final chapter of Beethro's story. Since the last Illumination, we've developed even more new levels and game features, including more puzzle elements, scripting capabilities, and additional hold design features and graphical improvements.

Especially noteworthy is the addition of Aleksander Kowalczyk to the Caravel team as artist and illustrator. Aleks is a friend of Skell, and he's joined up to create some beautiful new art for TSS and provide an added level of polish to the pre-existing game art. Aleks constantly exceeds my expectations with the fantastic work he does, and I think you'll all be pleased with his contributions when you see it. We're working on putting together some in-game material to show off publicly in the near future that will feature some of his work. Meanwhile, I'd like to share with you the new TSS title logo that Aleks recently designed:

[attachment]

(For those receiving this via e-mail, if you don't see it here, please come see it on the Caravel Forum at http://forum.caravelgames.com/viewboard.php?BoardID=10 )

Until next time, happy DRODing!
---
Holiday Cheer - 12-10-2012
Caravel has some great news to brighten your holiday gaming!

IndieGameStand featuring "DROD: Gunthro and the Epic Blunder"

This week, from December 11-14, DROD:GatEB will be featured on IndieGameStand.com. What does this mean? Only good news for anyone interested in buying the game! We sell the game for $19.95 on our site, but once DROD shows up on IndieGameStand, you can go there and pay what you want to buy the game.

Pay more than the average purchase price during the promotional period and also receive some free bonus content! The bonus content we're providing is a lot of great stuff:

* Volumes I and II of the "Deadly Music of Death" complete soundtracks for DROD: Journey to Rooted Hold, DROD: Architects Edition and Flash DROD. That's over 90 minutes of game music, including a couple of bonus tracks not featured in the games. You can read more about the soundtrack on its product page here:

http://caravelgames.com/Articles/Games_2/DMOD.html

* The "Flood Warning" expansion pack that comes exclusive when buying "Gunthro". It contains several hours of additional play and showcases the new shallow water and stepping stones game elements. This levelset is by master developer and architect, TFMurphy. It is one of the highest fan-rated expansions, and you can only get it when buying the game.

Share the good news now with all your friends and everywhere online where you'd like more people to get hooked on DROD! Remember, it's from December 11-14 only.

CaravelNet Cheer

To celebrate the holiday season, Caravel is offering a free additional month of CaravelNet service to everyone who has ever had a CaravelNet service subscription. We'll grant this bonus time to your user account automatically on December 15th so you can enjoy CaravelNet during the holidays. If you've never had CaravelNet but would like to pick up an extra month anyway, you can do that buy registering a subscription to your Caravel user account before December 15th.

CaravelNet service lets you download and rate fan-published holds in-game (that's over 25,000 rooms now), watch replays of how other players complete rooms, chat with other online players and compete for high scores on the official CaravelNet scoreboards. You can read more about the service here:

http://caravelgames.com/Articles/Games_2/CaravelNet.html

DROD: The Second Sky -- Development news

Caravel is making progress on the climactic conclusion to Beethro's adventure, DROD:The Second Sky. We've developed over thirty new features for the game so far, including over a dozen new game puzzle elements. We've been actively tuning these to work smoothly both with the new and preexisting elements and they're turning out nicely. There are new monsters, room elements, scripting additions, new hold design capabilities, graphical improvements and even some features entirely new to classic DROD.

We're getting ready to release more specific details on these soon. For now, take a look at the DROD:TSS progress bar at the top of the Caravel Forum. It not only tracks development progress for the new game, as any self-respecting progress bar should, it also strives to entertain you! If you haven't tried clicking on it, you should do so now. It's a quirky tradition we have as we look forward to each new game release to get this progress bar to do some fun and odd things, even play some mini-games, based around the Caravel community experience. The more clicks there are, the more good things will happen!

http://forum.caravelgames.com/

Happy holidays, everyone, and happy DRODing!
---
Give DROD the Greenlight - 09-19-2012
Caravel's top news item this month is that we have DROD featured on Steam Greenlight!

For those who don't know what Greenlight is, it's the new process for getting indie games noticed by Valve to be distributed on Steam. Players have been asking for DROD to be on Steam for a long time now, and we'd love to oblige. This is our chance. For that to happen, we need your help today!

http://steamcommunity.com/sharedfiles/filedetails/?id=93811035

Go to this page and click the big "Yes" where it asks if you'd like to get "DROD: Gunthro and the Epic Blunder" on Steam. That's it! You'll need to log in to your Steam user account in order to cast your vote.

[attachment]

Right now, DROD has just over 20% of the votes needed to get it into the Top 100 candidate games submitted to Greenlight. We need to reach the Top 100 in order for DROD to get the visibility it needs in order to be considered for distribution. Of course, I want DROD to achieve more than merely being in the Top 100. Let's make it their highest voted indie puzzle game.

Getting DROD on Steam will be awesome in so many ways:

1. Once DROD is accepted, then we'll provide a free Steam key to register the game to your account for everyone who has already bought the game.

2. We plan on releasing all of the previous DROD titles and Smitemaster's Selection expansions as DLC (downloadable content). We expect to offer some incredibly sweet bundle deals, and providing keys for previous purchases applies here too.

3. This will help us get the word out about DROD in a most major way, bringing in a horde of new avid players into our community. We'll end up with a lot of great, new usermade content from those future DROD fans -- those who haven't played the game simply because they haven't heard of it yet.

4. This will give Caravel the opportunity to add extra features like Steam achievements to the DROD experience. This can be added alongside existing CaravelNet functionality, and we'll likely evolve the CaravelNet model according to need.

5. Having greater exposure, I'm confident we'll be able to ramp up the production values going into "DROD: The Second Sky" by several notches. This means making the next DROD game, that we already expect to be great, absolutely fabulous!

Greenlight is a program where Steam is encouraging getting the community word out about your favorite indie games, because Valve wants to distribute those indie gems that players are most vocal and passionate about. If this seems like a popularity contest, it is! That's the way this system works.

So, please vote, and then go spread the word to all your friends to come support DROD together with you! And while you're there, post a quick comment on the page expressing your love and support for DROD!

If you need more incentive, we'll provide either a free 3-month CaravelNet membership or a free Smitemaster's Selection credit to everyone who upvotes the game and posts something good or original/unique about DROD in the comments! The same goes for friends and family. After you do this, just e-mail us or PM me (mrimer) on the Caravel Forum, saying you upvoted and commented on DROD on Greenlight, specifying your Steam username so we can verify this, and also your Caravel username and which of these you'd like to receive on your account. If you don't want this bonus, that's fine -- you can alternately pass it along to a friend who might enjoy it. Just tell us how you'd like to receive it. This is retroactive for everyone who has already commented and would like to receive something. (In case we get flooded with requests, please be patient and give us at least a few days to respond to your request.)

---

We also have DROD RPG featured on Greenlight. After you vote for DROD classic, go vote for "Tendry's Tale" while you're at it!

http://steamcommunity.com/sharedfiles/filedetails/?id=93899534

How many more exclamation points do we need in this newsletter in order to get our message out? Go vote now!!!

Indie Game Stand

For those who have heard about the "Humble Indie Bundles", you'll be excited to hear that the folks behind Indie Game Magazine are setting up an Indie Game Stand. You'll be able to stop by and pick up your favorite indie games, DRM-free, for cheap. DROD:GatEB will be featured in their launch line-up, going live in just a week on September 26th. When you order indie games here, the developers receive most of the revenue, and also a portion goes to support charities such as Child's Play. Like with the humble bundles, there are going to be super promotions for each game, where players can pay what they want to order the game. For those paying over the average amount, you'll be able to receive extra bonus content. When DROD shows up, we'll of course be providing the excellent "Flood Warning" expansion by TFMurphy as bonus content, and to further sweeten the deal, we'll also include Volumes 1 and 2 of "Deadly Music of Death" -- the complete soundtrack to King Dugan's Dungeon and Journey to Rooted Hold -- as another bonus. So, keep your eyes peeled for this unprecedented DROD promotion. Also, everyone who registers a user account on Indie Game Stand before the launch date gets a free copy of "Chester", a cool looking 2D platformer. So what are you waiting for?

http://indiegamestand.com/

Preorder DROD: Gunthro and the Epic Blunder on limited edition CD

We're now close to making our limited-edition print run of DROD:GatEB on CD. If you're interested in ordering this but haven't yet, you still have time to secure yourself a copy. Along with your CD order, which you'll receive when it's printed, you'll get a license to download the game right away, and you'll also receive the excellent "Flood Warning" expansion, all in one.

https://secure.bmtmicro.com/servlets/Orders.ShoppingCart?CID=2&PRODUCTID=74770026

---

Happy DRODing!

- Mike
---
---