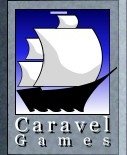 All content on site copyright © 2015 Caravel Games, All Rights Reserved.
Who Watches the Watchers - 08-15-2014
There is a metric grundle of DROD-related news items to share from last month and for this upcoming month! I'll try to be as brief as possible, for the Archivists' sake, though it won't do much good.

DROD:TSS 5.0.1

A new version of DROD:TSS is released, with multiple bug fixes and stability and performance improvements. It is recommended for everyone to upgrade TSS to the new version. If you have been playing TSS in 5.0.0, you need to follow specific steps to upgrade your player data for use in 5.0.1. This procedure, plus the change log and instructions for getting the new version, are listed here:

http://forum.caravelgames.com/viewtopic.php?TopicID=5899&page=10#385056

TSS Custom Elements Bonus Pack

In keeping with the spirit of working closely with the community to make everyone's DROD awesome, we've made available a package containing a good selection of the custom graphic and puzzle element content featured in TSS. Everyone who has registered TSS to a forum user account may download it, and you may include or modify these assets for use in your own personal DROD holds.

http://forum.caravelgames.com/viewtopic.php?TopicID=38640

Gunthro is Greenlit!

Everyone here who uses Steam should be pleased to hear that "DROD: Gunthro and the Epic Blunder" has been Greenlit by the Steam community! We want to take this moment to thank everyone who has voted for DROD to be on Steam, or who has otherwise plugged DROD to be featured on this or other channels.

To acknowledge your dedication, we don't want to just throw our current build of Gunthro up on Steam. We would like to feature "Gunthro" in the 5.0 game engine, with fresh, new hold Challenges integrated with the Steam framework. We're also figuring out how to implement CaravelNet features with the Steam community and playerbase at large. On top of that, we're planning to add some card collectibles and make other DROD content cleanly available as DLC, and hopefully provide Steam cloud support. Regardless of our release schedule for these features, we will promise a Steam key to everyone who has registered Gunthro on the Caravel Forum when it's published on Steam, and we need to implement an automated mechanism for handling this.

As you can see, there's a good number of things we'd like to put together for our Steam players to enjoy. It will take us at least a few months to put everything together. We don't have a date in mind, so we'll keep you posted as progress is made.

In the meantime, we're celebrating by offering both the downloadable and CD versions of "GatEB" for 50% off the prices listed on the Caravel Games site, effective today! So, if you haven't purchased "Gunthro" yet, now would be a great time to enjoy this entry offering into the world of DROD.

http://www.caravelgames.com/buyGatEB.html

New Linux versions of older DROD games:

Trick has provided shiny new versions of Linux DROD for each major title!

All of these fix a crash at startup, add native 64-bit executables, better unicode filesystem support, and other minor fixes. Anyone who has registered their games to their user account on the forum can get the new Linux versions from the Caravel Forum Downloads page:

http://forum.caravelgames.com/downloads.php

KDD 2.0.19
JtRH 2.0.19
TCB 3.3.1
GatEB 4.0.4
RPG 1.2.1

DROD Developer Interviews

Patrick interviewed Pearls and LarryMurk a couple of weeks ago. They shared their thoughts and vision on some fascinating puzzle and story development in TSS. You can listen/watch the recap here:

http://forum.caravelgames.com/viewtopic.php?TopicID=38549

This Saturday, 8 AM MDT, I'll be speaking with Patrick in another round. I heard a rumor that Matt or Jacob might be there too. If not this time though, then in a later session. The interviews get streamed live on Patrick's Twitch page. Join the Caravel chat and ask me and the rest of the group questions!

http://www.twitch.tv/GamingCashbox

Forum contest: Keeping it Secret

In designing TSS puzzles, we made a concerted effort to provide interesting and varied ways to access secret areas. Our first post-release official Forum Contest had players designing an interesting way to access a secret room.

http://forum.caravelgames.com/viewtopic.php?TopicID=38437

There are twenty-five contest submissions that you will be able to try out this Saturday, and you will be able to judge the entries! First place winner will receive a free prize from the Prize Pile and 100 rank points. Second place gets a three-month CaravelNet extension and 50 rank points, and third place gets a one-month CaravelNet extension and 25 rank points. If this sounds like a fun contest idea to participate in, but you weren't aware of it till now, don't despair. There will be a second part to the contest, and we will also have another contest next month. Stick around, and you too could win a free game or other goodies!

DROD Challenge League

Looking for more ways to compete in DROD-space? Now you can take part in the all-new DROD Challenge League! Participate in a series of unique challenges, twisting your mind in ways you might have never considered doing in DROD before, like letting loose as many briars as possible in "Somewhere Under the Ocean" or maybe getting yourself killed in an unusual way.

There's still time to get involved in this First Season now and opportunity to place in the winner's circle.

http://forum.caravelgames.com/viewtopic.php?TopicID=38573

If there's a lot of interest drummed up here, we may consider making this an actual part of the game and CaravelNet at some point.

What's the Bar up to these days?

Pssst...if you poke the progress bar on the Caravel Forum these days, you can see how many TSS players so far have seen "The Second Sky"!

Happy DRODing!
--Mike
---
The Second Sky is Falling! - 06-21-2014
This is it! The news you've all been waiting for. The culmination of many years of development is here, bringing you quite possibly the most exquisite puzzle gaming experience you've ever enjoyed -- DROD: The Second Sky.
http://www.caravelgames.com/Articles/Games_2/TSS.html

DROD: The Second Sky -- Released!

DROD:TSS is now available to everyone who has pre-ordered. When you pre-ordered, you should have received an e-mail from Caravel with a registration link for TSS. Once you have registered your order on the Caravel Forum, you will be able to download the game from this point forward. To download the game, just login on the Caravel Forum, click the Downloads link at the top of the page, and find DROD:TSS under the "CaravelNet Downloads" section. For those who have already pre-ordered and registered, we are granting one extra bonus month of CaravelNet service, effective immediately. Enjoy it while playing TSS, and go for some #1 scores!

If you haven't pre-ordered yet, don't worry. You may still do so and get the game right away from Caravel. We're setting the "official" release date of TSS as July 1. After that point, you should start seeing TSS appearing on other game portals. As DROD shows up through other distribution channels, we'll be happy to provide keys to everyone who has purchased the game directly from Caravel.

If you're buying TSS now, don't forget to buy the bundle version for just $5 more that comes with a lossless collection of Emmett Plant's epic music that is featured in TSS.

Order link for the TSS game+music bundle:
https://secure.bmtmicro.com/cart?CID=7477&PRODUCTID=74770032

Order TSS only:
https://secure.bmtmicro.com/cart?CID=7477&PRODUCTID=74770028

If you aren't ready to buy yet, you can also download a demo version with the early levels of the game from the above page on Caravel Games.

Steam Greenlight

We're shooting to release DROD:TSS on Steam. Please don't forget to up-vote us and tell everyone you know to vote for our game!
http://steamcommunity.com/sharedfiles/filedetails/?id=93828972

Contest winners: Number of rooms in DROD:TSS

Now that TSS is out, we have announced the winners of our latest forum contest -- guessing the number of rooms that are in TSS. We're going to count each of the new world maps featured in TSS as a "room", bringing the total number of rooms in the game to...

888

Including the maps as rooms actually changes the winner, so we'll be generous and fair, gifting an extra first place prize. One is selected based on counting world maps along with rooms and the other without. Our contest winners are:

888: Lucky Luc -- 1st
875: Tamsk -- 1st (bonus prize)
873: jamesdenem -- 2nd
871: martz -- 3rd

Congratulations to the winners! Lucky Luc and Tamsk, you each win a free copy of TSS (or a prize from the Prize Pile) and 100 rank points! Jamesdenem receives three free months of CaravelNet service and 50 rank points. Martz receives one free month of CaravelNet service and 25 rank points.

Stay tuned for more news and a new forum contest. We look forward to seeing you on the Caravel Forum and sharing your thoughts on TSS!

Happy DRODing,
Mike
---
TSS Beta Testing - 03-19-2014
DROD: The Second Sky -- Beta Testing

Hello, everyone! We hope you enjoyed the 2014 Winter Olympics. Here in the northern hemisphere, winter is now coming to a close and spring is beginning. Caravel has been hard at work wrapping up "The Second Sky". We're now into beta testing, and the process has been going well so far. We're so excited to be sharing the game with you soon! Our testers are doing a great job of rooting out (no pun intended) every little issue in the TSS hold, balancing difficulty in a few places, and we've found and fixed some important code bugs. On the whole, the build appears to be stable, and it's mostly functional issues we're addressing at this point.

Feedback from testers on the overall TSS experience has been quite positive so far. Lots of great feedback for the levels themselves, how we handled new and old characters, the beautiful new music composed by Emmett Plant and Jon Sonnenberg, and also for the great art created by Alex Kowalczyk. Also, we have a stellar cast of voice actors to reprise previous roles, including Sten Ryason who's back to voice Beethro, along with Tony Porter, Steve Anderson, Daniel Pugh, Logan West, Michael Abbott, and more. Some testers have played through most areas twice now! I can tell they're dedicated testers, and they seem to be enjoying the journey as well.

Steam Greenlight

We're working on a Steam Greenlight page for TSS. About all of the content is up, and soon you'll be able to go and see it for yourself. We've started working on a new trailer video, and we'll wait until it's up in order to make the Greenlight page public. At that point, we're hoping for a lot of up-votes and positive comments for TSS from the get-go so that we'll have greater opportunity to share our creation with the Steam player community at large. More news on this in the next few weeks!

Edit: Here's the link to the DROD:TSS Greenlight page:
http://steamcommunity.com/sharedfiles/filedetails/?id=93828972

TSS Pre-orders

We're opening up pre-orders for TSS! Pre-ordering (via BMT Micro) will let you register your license on the Caravel Forum, so you can download and enjoy the game as soon as it's publicly available. At that point, you can either download the game from BMT Micro or from the Downloads page on the Caravel Forum. There are some added perks to ordering we're still working out the details for that we'll disclose in a few more weeks, in our next Illumination.

Game + music bundle

If you've played DROD RPG, then you're already familiar with Emmett Plant's beautiful and engaging music. He has composed ten new and improved thematic tracks for TSS. You can hear one of them already in the TSS teaser trailer, and others are themed to characters like First Archivist, thematic moments like the Grand Event, and more. These tracks aren't available as part of the three new room styles composed by Jon. As part of our arrangement, they won't be featured for general use in the level editor. However, after considering feedback from many fans about making Emmett's music available, we've worked out a nice option for a TSS game+music bundle. By ordering this bundle, you can download a lossless version of his TSS music collection for your listening pleasure.

Also, as part of this bundle, we worked out an agreement with Emmett that ordering the bundle grants you a license to use any of his tracks in your own holds. If you pre-order this option, you can start listening to his music right away. You can buy this option for $5 more than the basic game. If you decide to go with just the game, Emmett is placing his music collection up on the iTunes store, so you'll be able to order it separately from there in the future, though I'm expecting that the deal won't be as good as in this bundle.

Edit:
https://itunes.apple.com/us/album/the-second-sky/id829214897

Pre-order link for the TSS game+music bundle:
https://secure.bmtmicro.com/cart?CID=7477&PRODUCTID=74770032

Pre-order TSS only:
https://secure.bmtmicro.com/cart?CID=7477&PRODUCTID=74770028

We're nearing the end of our journey, and soon yours will begin!

Happy DRODing,
Mike
---
Flash DROD 4 Released - 12-28-2013
Happy holidays from Caravel! We hope you've been enjoying this festive season so far, and we're looking forward with you to starting a great new year. It has been a few months since our last Illumination, but that doesn't mean we've been idly sitting on our hands. We have a lot of exciting news to share with you!

Flash DROD: KDD Lite Episode 4

As promised, Maurycy Zarzycki has produced and released the fourth installment of the Flash DROD series! This episode features levels 13-16 of King Dugan's Dungeon, with some all-new areas (including a new and improved maze remix level) and a fresh set of achievements. It's hot off the presses. We have a new page up on the Caravel Games site:

http://caravelgames.com/Articles/Games_2/FlashDROD/KDDL.html

Play it online now!

DROD: The Second Sky

There has been a constant stream of activity going into our next major title, the epic conclusion to Beethro Budkin's adventures in the Great Beneath. We are over 90% done. We plan to begin voice recording in January and hold beta testing starting in February. This game is going to be huge! It has over 700 rooms and will be, by far, the largest, most ambitious DROD game ever made. We expect it to be released in Spring 2014. More game features have been revealed since our last Illumination. If you'd like to read up on some new game features that will be in TSS, you can read about them on the Caravel Forum:
http://forum.caravelgames.com/viewtopic.php?TopicID=35434

If you'd like to participate in voice acting for the game, but haven't yet auditioned, then there's still some time left to get in on the action. You can go here to submit your sample recording:
http://forum.caravelgames.com/viewtopic.php?TopicID=36019

Everyone who ends up getting some recorded lines included in TSS will receive a free copy of the game when it is released and get their name in the credits.

Official Forum Contest: The Other 10%

As you might have guessed, we've already incorporated all the new game features we've been planning into TSS. So, for the final ten percent, here's a contest to celebrate all of those feature requests that didn't make the cut. Actually, you get to make up your very own!

Go here to read up on submitting the most entertaining -- yet awful -- game feature for TSS here:

http://forum.caravelgames.com/viewtopic.php?TopicID=36164

You have just over a week to place your submissions. The winner is decided by community vote, and that individual will receive a free game or other prize of their choice from the Prize Pile. You can also get some free CaravelNet time for placing.

DROD RPG: 1.2.0.57 Beta

A new version of DROD RPG (full game installer) with many bug fixes is available to beta test. Everyone with a registered copy of the game may download the beta version here:
http://forum.caravelgames.com/downloads.php

New User-made Holds

There has been an excellent set of usermade holds, both for DROD and DROD RPG, published on the Caravel Forum in the past six months:

Frozen Cave
Beethro and the Cake
Growth
DROD History Month (contest compilation)
The Intelligence
A World in Miniature
The Morbid Marsh
Tower of Din
Due Payment

You can download all of these directly here:
http://forum.caravelgames.com/holds.php

Then go to the Holds board on the Forum and share your thoughts!
http://forum.caravelgames.com/viewboard.php?BoardID=11

-----DROD RPG Holds-----
If you've been looking for some more DROD RPG holds to play, these are all excellent and newly-released:

The Forgotten Castle
http://forum.caravelgames.com/viewtopic.php?TopicID=36132

Break Out of Jail
http://forum.caravelgames.com/viewtopic.php?TopicID=31196

Trial Tower
http://forum.caravelgames.com/viewtopic.php?TopicID=36185

Heroine's Quest: New Release by Crystal Shard

Crystal Shard has released an all-new adventure that we'd like to share with you:
Heroine's Quest: The Herald Of Ragnarok is a classic/retro adventure game with RPG elements, where you enter the rich world of Norse mythology as warrior, sorceress, or rogue to bring an end to eternal winter.

This page has a lot of information about the game, with a link to download the game for free:
http://forum.caravelgames.com/viewtopic.php?TopicID=36181

-----

May you have a happy 2014, and happy DRODing!

-Mike
---
DROD RPG on IndieGameStand - 08-17-2013
We have two great items of news for you this weekend.

First, by popular demand, we have an unprecedented promotion on IndieGameStand from August 16-19. We're offering DROD RPG: Tendry's Tale for whatever price you want. DROD RPG is a spinoff from the classic DROD series. It's an RPG-lite game that's heavy on puzzle solving and resource management: gather health, attack and defense power-ups in a hand-crafted dungeon of thirteen interconnecting levels. Enjoy Tendry's bluster and quick wit, but keep him alive long enough to upgrade his weapons and armor in order to come off conqueror. Find unique power-ups to unlock special challenges and go for a high score after each boss fight.

By picking up a copy, you can support Child's Play charity and Caravel in our efforts to develop DROD: The Second Sky.
But wait, there's more! If you pay above the average price (currently about $2), you'll receive some crazy bonus content with something for every DROD fan:

* A free copy of DROD: Gunthro and the Epic Blunder
* The Deadly Rooms of Death OST
* And a never before released DROD RPG OST
* Plus twenty-five minutes of exclusive DROD tracks written by Emmett Plant. This music is excellent and highly thematic. We say "exclusive" because they've never before been released. Caravel will be releasing the DROD RPG soundtrack sometime in the future at a normal rate, but this is your chance to get it in advance, together with all the rest, at a great price.
If you're interested in DROD RPG, DROD:GatEB, or want a copy of the soundtracks, then the time to act is now!

As indie developers, we appreciate the support of DROD fans everywhere. Please note that IndieGameStand is also giving away a free IndieGameStand t-shirt to the top three contributors. Read more about it on the site, and tell all your friends!

https://indiegamestand.com

Second (can you believe all that was just the first news item?), a limited-edition CD version of DROD:Gunthro and the Epic Blunder is now available for purchase. You can buy it on the Caravel Games website. If you've already bought the game for digital download, then we can provide you a deeply discounted copy, just above cost. To get the discount, please e-mail us, including either your forum username that the game is registered to so we can verify your original order, or please provide your original order receipt, and we'll send you a code for the discounted copy. There's only about a hundred copies available, so get yours before they're gone!

http://caravelgames.com/buyGatEB.html

Okay, enough marketing. Now it's back to work on TSS.

Happy DRODing!
---
---