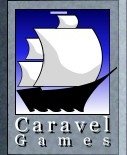 All content on site copyright © 2016 Caravel Games, All Rights Reserved.
Pair Droding - 04-09-2018
Hey, kieranmillar here, delivering you hot nuggets of news directly to your face!

What a month April has been! Only 9 days in and already so many amazing things have happened! Caravel news is a lot like waiting for a bus, you wait ages, then keep waiting, then some guy walks up and says "hey sorry buddy you're waiting at the wrong bus stop, this one is closed, but it's OK, I'm a wizard and I'll get you to where you need to go", and then he pulls out a broomstick and you hop on and as you're zooming through hyperspace at light speed you shout "THIS IS THE MOST INCREDIBLE EXPERIENCE OF MY LIFE!"

That, my friends, has been the month of April so far.

DROD Online

Unbelievable DROD superhero skell has only gone and made the greatest innovation to DROD since the introduction of pressure plates, it's DROD Online, actual 2-player DROD! Play specially crafted rooms with another player, directly in your browser! Yes, you read that correctly! If you're reading this and don't have a forum account, sign up now (it's free) and press that Play button on the forum front page, wait to get matched with someone (or even better, organise a time with a mate) and go solve some rooms! You and your Stalwart buddy, teaming up at last! It's about time!

But seriously, it's an incredible experience, read more about it here.

The Deadlies

The annual award ceremony where we celebrate the awesome community content in the Caravel community over the previous year has finally concluded and picked a set of winners. This year Insoluble did a great job doing pretty much most of the work, but people still give me the credit. Hey, I'm selfish and I'll take it, but go give Insoluble a high-five too.

Read the winners here.

Mix and Match Contest

Did you know that despite not posting a news letter about it, the community still hosts a contest most months? You can win actual DROD stuff! What better time to get involved then RIGHT NOW because a new contest opened up today!

Nuntar is hosting a contest themed around building rooms with very restricted element sets. Pick your favourite group from the 8 provided and go make some cool rooms! Show us all what you've got here.

See, I told you April has been amazing so far. And if this is only the first 9 days, imagine what else we have to look forward too, there are still 21 more days to go!
---
Latent Energies - 01-15-2018
Greetings, Caravel community! This is Chaco writing this newsletter. It's been a long time since the last Illumination, and there's a lot of ground to cover, particularly for our e-mail and homing pigeon subscriber friends who haven't had an update since last February.

I'd like to open with a recount as to where we find ourselves right now. It's been over 3 years since DROD: The Second Sky was first released, and about half a year since the main DROD games and DROD: RPG were ported to the Steam platform. It's been a rather grand finale: as mrimer said in the TSS credits, "Here we are, at the end of an era. [...] Now that Beethro's story has been told, it's time for me to move on to other things." It should be acknowledged that, as of the past six months or so, Caravel's staff have been less active around the forums, all for good personal reasons.

Caravel Games Staff Status

Here's everything I know about what Caravel staff members are up to:

Erik Hermansen (ErikH2000): Working as a writer for Seespace Labs, and doing some philosophical thinking. Still occasionally playing DROD and posting on the forums, more or less as a normal member just trying to figure out these tough rooms along with the rest of us.

Mike Rimer (mrimer): Taking a well-deserved break from development and bugfixes to spend time with his family.

Matt Schikore (Schik): Still around on the forums, keeping the web server and the whole forum operation running. Say hello to him if you see him!

Maurycy Zarzycki (skell): Actually since I can Iíll speak for myself - for now, until unspecified future, Iíll no longer remain an active Caravel Games staff member. With a kid, day job and my own projects I just canít find time for DROD. Iíll still hang around and if you need help or something fixed hit me up if you see me. Iíll also keep managing DRODís open source portion, though itís highly unlikely Iíll manage to release a new version. And even if I did it could only ever be Windows release. -skell

Terence Fergusson (TFMurphy): Been absent for a few months, but presumably still somewhere out there, fighting the good fight against the encroaching Fluff.

Patrick Fisher (gamer_extreme_101): Seeking his fortune as an Extreme Gamer. Not currently available to answer support e-mails, unfortunately.

There's also some other ancillary members like Gerry Jo Jellestad (trick) and Eytan Zweig (eytanz) who haven't been around for a while but still probably count as official Caravel Staff. If I've forgotten anybody, please, correct me!

...

So, wait, if Erik's retired from Caravel, Mike Rimer's on vacation, and skell is also taking a break, who's piloting the ship, the Caravel? I guess Schik's in charge now.

Community Status

Well, one of the greatest aspects of the Caravel Games community is that it mostly runs itself: a perpetual motion machine constantly making new rooms, reacting with joy, amazement, and incredulity towards said new rooms, and having fulfilling intellectual discussions about colorblindness, poetry, and the merits and demerits of eyeball pudding.

It goes without saying every day, but needs to be said aloud anyway: The people are what make this community great - from the everyday posts on the forum, to the most modest help requests and fulfillment on the Hints and Solutions board, to regular old chit-chat asking how people's days have been or what people should make for dinner - these are the ties that tie a community together. We're all good friends here, invested in each others' opinions and lives, even if very few of us have met in person. And we've done an excellent job welcoming new people from both odd corners of the Internet and the wider Steam community. The Caravel Forums are healthy and are going to stay healthy for a long time.

Hold Releases

The architects have been hard at work: there've been 23 holds released this past year, so many that it would be impractical to fit 23 blurbs into this section. There's a huge variety from architects old and new, from small one-level one-session holds to grand undertakings with more than 50 rooms each. Three contest compilations were released in the past two months, and at least two more are still in active development on the Architecture boards.

Why not take a look at the chronological list, and see if there was a hold you missed on release?

http://forum.caravelgames.com/holds.php?f=0&npp=10&ob=d&d=d&g=1#H

Holds in Progress

Highly dangerous architect Doom is busy putting the final touches on a new one-room hold, a spiritual sequel to blorx1's Room of Humility. Solving this self-contained 10-brain nightmare will surely keep the entire player base busy, at least for a day or two.

There are several promising-looking holds in Architecture as well. I'll pick out five from the vast crowd: PigmyWubba's "The Letter W" experiments with player roles that start with W; Dying Flutchman is working on his second hold "Combined Hazards" with an emphasis on floor mechanisms; Romain673 is working on several holds at once including "Left and Right", a hold where you can only wait or switch sides; fresh newcomer rambomet has introduced themselves with a story-based hold "Edry's Adventures"; and eatmorepies is working on "Halph's Secret", a hold apparently involving Halph and goblins, a theme we haven't seen in a long time. All of these holds (and more in the Architecture forum!) could use some more beta testing and comments!

The Letter W: http://forum.caravelgames.com/viewtopic.php?TopicID=41238
Combined Hazards: http://forum.caravelgames.com/viewtopic.php?TopicID=42855
Left and Right: http://forum.caravelgames.com/viewtopic.php?TopicID=42815
Edry's Adventures: http://forum.caravelgames.com/viewtopic.php?TopicID=42840
Halph's Secret: http://forum.caravelgames.com/viewtopic.php?TopicID=42166

Don't Ask Reward

Since there's been a lot of self-directed activity but not much notice from "on high", it only seems right to continue this Caravel tradition. This issue's "Don't Ask" reward winner is mauvebutterfly, who joined the forum just two years ago, but quickly got involved with several different aspects of the forum: discussions, beta testing, help, and critiques. Eventually he released his own hold and then managed to host an official contest, The Untold Tales of Gunthro Budkin. He has taken a solid place as a great member of the community.

As the writer of this newsletter, allow me to give some recognition for these contributions! mauvebutterfly, pick a free prize from the Prize Pile!

Upcoming Events

There isn't currently any official contest in progress on the forums, but several members have expressed interest in hosting one soon and there have been some good ideas tossed around, both in DROD or DROD RPG architecture, and in non-game creative fronts. If you, the reader, have a suggestion, feel free to post a topic in the Contests forum and we'd be glad to hear it!

http://forum.caravelgames.com/viewboard.php?BoardID=83

On the "unofficial competitions" front, Blind Race #5 is currently being designed by a team of devious yet merciful architects. In case you're not familiar with this tradition, Blind Races are small holds made of three to four levels with about four to twelve rooms each. They're released at a specific time, and several racers broadcast their attempts to get through the brand-new hold as fast as possible, in a live race to the finish! An exciting test of both DROD know-how and race-specialized tactics.

Blind Race #5: http://forum.caravelgames.com/viewtopic.php?TopicID=42948

Why not check out some of the past race videos, for some evening entertainment? Or as an alternative, these holds are available to download on the forum and through CaravelNet, if you want to try your own hand at some speed playthroughs:

Blind Race #1: http://forum.caravelgames.com/viewtopic.php?TopicID=41217 Hold: http://forum.caravelgames.com/viewtopic.php?TopicID=41269
Blind Race #2: http://forum.caravelgames.com/viewtopic.php?TopicID=41366 Hold: http://forum.caravelgames.com/viewtopic.php?TopicID=41430
Blind Race #3: http://forum.caravelgames.com/viewtopic.php?TopicID=41678 Hold: http://forum.caravelgames.com/viewtopic.php?TopicID=41962
Blind Race #4: http://forum.caravelgames.com/viewtopic.php?TopicID=42388 Hold: http://forum.caravelgames.com/viewtopic.php?TopicID=42777

Closing Thoughts

Well, it's a quiet murmur of business as usual around here, as it often is between major Caravel releases. But we haven't yet explored the fullest reaches of DROD's potential: witness all the newest challenges still being created with both the new TSS elements, and even old Architects' Edition elements still being put to highly original uses in new contexts.

The steady, day-to-day output of the community is amazing: I think it's not only because puzzle game players as a whole are so motivated, but also because they have a spirit of generosity. Puzzles aren't just a challenge, an imposing threat meant to defeat all comers. They're gifts to enjoy for their own sake. Making, figuring out, or watching a solution is a great feeling.

To help build anticipation for the future, I'll let one more piece of news slip: there might be a Caravel Games surprise project to look forward to...

- Chaco, signing off
---
Quixote Rides Again - 02-09-2016
We have big news for DROD RPG, so I'm going to focus on that in this issue of the Illumination.

DROD RPG on Steam

We're happy to announce that DROD RPG is prepped and ready for Steam release this Friday, Feb. 12!

[attachment]

The Steam version will feature:

* Achievements
* Leaderboards
* Auto cloud-sync
* OST DLC
* An improved version of the game engine (version 1.2.3) with some better graphics, performance enhancements, stability improvements and bug fixes

It will be available on Windows, Linux and OS X. You'll be able to get the game for about the price of lunch, and at a 10% discount the first week of release. We are also offering a deluxe bundle that includes the OST at a discount.

For registered RPG forum users, we're working on providing automated Steam keys in your forum profile around the time of release.

Get the latest version of DROD RPG on the forum

We've also released the new version of DROD RPG, version 1.2.3.199, on the Caravel Forum. Registered players can download the latest full version of the game. As mentioned above, it contains some better graphics, performance enhancements, stability improvements and bug fixes. Non-registered players can get a new version of the demo installer. We recommend all RPG players install the latest version of the game.

http://forum.caravelgames.com/downloads.php

What genre is DROD RPG?

DROD RPG, as the name belies, is not necessarily an RPG. It has novel gameplay that is hard to pin down to any single established gaming genre. Share your feedback in a poll on what genre you would include DROD RPG in.

http://forum.caravelgames.com/viewtopic.php?TopicID=40731

Don't Ask Award

This issue's "Don't Ask" award goes to kieranmillar! Kieran has diligently helped test and validate all our bug fixes for the new game version, both on the forum and in Steam builds. Our velocity to release is powered in no small measure by Kieran. Thank you! Please pick a prize from the Prize Pile!

Thank you, everyone, for helping us get to this point. Stay tuned for news of Steam releases of the "classic" DROD titles next month.

Happy DRODing,
Mike
---
A Very Monstro Christmas - 12-16-2015
Greetings and good wishes to all during this merry holiday season! This year has borne a good harvest, and we are pleased to be able to share some good Caravel news at its close.

Monstro: Battle Tactics released

Maurycy Zarzycki, maker of Flash DROD, has released a great new puzzle game! As a pure logic turn-based strategy and tactics game, it is both deep and beautiful, with hand-drawn art by Aleksander Kowalczyk, who did the art for "DROD: The Second Sky". If you ever wanted DROD-like deterministic puzzle tactics converted into well-designed pitched battle scenarios, this is what you've been waiting for!

You can get "Monstro" for the price of lunch either on Steam or Indie Game Stand from here:

http://monstro.retrocade.net

DROD 5.1 coming

Maurycy has also been working in tandem on DROD, implementing many stability and performance improvements, plus new features. These are now in beta and are slated to be delivered in the near future as a major version upgrade, DROD 5.1. He and I are tag-teaming bringing DROD 5.1 to the finish line. We expect the new version to be available by the end of January.

DROD RPG 1.2.1.59 Windows patch

To catch up with the full-version installers already available, we've released a Windows patch for DROD RPG with numerous fixes and internal performance improvements that can be applied to any 1.2 installation of DROD RPG. The full changelist can be reviewed here:

http://forum.caravelgames.com/viewtopic.php?TopicID=28105

Get the patch here:

http://forum.caravelgames.com/downloads.php

DROD on Steam progress

We are actively working to release all the DROD games on Steam. I've been working on this for some months, and the process has been educational. In some ways, it's been a trial by fire. While releasing one game on Steam can be considered a respectably-sized undertaking, one might consider that releasing six full titles, twelve expansion packs, and three or more OSTs all at once is likely a much more respectably-sized endeavor.

Here's a set of changes we've already made and are making in preparation for the Steam release:

* Upgrading the holds from previous official titles to make use of new features in the 5.0 engine, most notably scripted challenges and making use of the newer room graphic styles.
* Enhancing the organization in DROD's data storage mechanism to support simple, efficient, modular handling of Steam DLC. This change also makes Steam cloud auto-sync of the player's local data files feasible.
* Upgrading the graphics engine to support the Steam overlay.
* Configuring Steam achievements for each major title.
* Preparing deluxe bundles, Smitemasters Selection DLC, and an "Ultimate Archive" collection that includes everything DROD.
* And DROD RPG is getting the full Steam treatment too, including leaderboards for the scorepoints in "Tendry's Tale"!

So, thanks to everyone who's been patiently waiting for Steam DROD. We hope to begin internal beta testing soon and release in 2016!

The Official Word on transferring DROD games from other distribution channels

Historically, Caravel has sold titles in the DROD franchise directly from the Caravel Games website. As we have branched out to new game distribution channels, we appreciate the increased exposure DROD receives. As often happens, success brings its own challenges, such as how to manage scaling up. Over this past year, we've received many requests from people who have purchased DROD via various distribution channels to also get a copy of the game registered on the Caravel Forum. We have received so many requests, in fact, that it's become problematic for the dev team to address them all and keep working on other projects at the same time, and we need to take an official stance on the matter.

After 2015, Caravel will not be able to support manually linking up foreign orders to user accounts on the Caravel Forum. For one, we don't have an automated approach for handling this. It's a time consuming, manual process that can be confusing and error prone, hence is somewhat counter-productive. In the very near future, we will support automatically providing GoG and Steam keys to users who register games purchased directly from Caravel. Purchasing here is the recommended approach that we can support going forward. For player's looking to have the DROD games across multiple game distribution channels, Caravel recommends purchasing and registering the games on the Caravel Games site, and automatically receiving keys via your Caravel Forum user profile for registering the games on other portals.

We are planning to upgrade GoG and Steam builds (etc) with newer game versions that are released here, e.g., 5.1 for TSS once it's released. This will preclude the necessity of players having to download games from the Caravel Forum in order to play the latest versions. Due to the nature of the process and everything on our plate, this will take some time. While we're getting there, if you want to make sure you always have access to the latest and greatest, while also getting games on other channels, please buy the games from Caravel.

We acknowledge this has been an area of inconvenience, and we are working to improve. These are growing pains, and that's a good class of issue to have, because it means we can continue to deliver new and improved content and improve our processes for you. We appreciate your patience and understanding as we work through these issues to provide the best DROD experience everywhere DROD is available.

Don't Ask Award

This month's Don't Ask Award goes to DezzTech, for working with us to improve some of DROD's older graphics and polish our PR texts so we can properly evangelize DROD on Steam. We appreciate serious grassroots efforts like this, because it can really make a difference. DezzTech, thank you. Please choose a prize from the Prize Pile!

Wishing everyone happy holidays and a great new year!
-- Mike
---
Wikings Raid - 05-09-2015
(Read to the tune of The A-Team theme song)

The PS-Team proudly brings you the May 2015 Illumination, Wikings Raid.

The Eleventh Annual People's Choice Awards are over
It would take a prohibitive amount of space to rewrite kieranmillarís superb summary of The 2015 Deadlies results so weíll settle for supplying accolades and congratulations. Someone Else, Dischorran, blorx1, kieranmillar, Nuntar and ErikH2000, youíve all done fantastic work making DROD a better place.

http://forum.caravelgames.com/viewtopic.php?TopicID=39658

Eighth Fairy Tales lived happily ever after!
Yet our friendly Extreme One Who Games has failed to show up and announce it officially soÖ Oh wait, he actually did show, a little late to the party but still. Noma managed to steal the first place with her entry about a broom-mender and a mistaken identity. Lucky Luc explains to us the genesis of spoostlefish in his the second-place entry, and the last (but still respectable!) podium-place is occupied by Insoluble with a poem. Congratulations!

http://forum.caravelgames.com/viewtopic.php?TopicID=39658

DROD on Wikia
You might not know this, but a long time ago some brave soul created a DROD wikia. For most of its lifetime it was left alone, abandoned, forgotten, weeping softly, but about a week ago someone pinged skell about it. Upon seeing that there were actually some updates, he used his Tyrant Overlord Evil Powers of Death (TOEPOD) and turned two of our friendly lurkers, 12th Archivist and Navithmastero, to do his evil bidding. He then laughed maniacally for the better part of an hour. Together they slightly rejuvenated the wikia and itís slowly starting to have an actual shape!
Give it a visit and make a page or seven!
http://drod.wikia.com/wiki/Deadly_Rooms_Of_Death_Wiki

And there is an accompanying thread on the forums:
http://forum.caravelgames.com/viewtopic.php?TopicID=39675

New hold releases
Only two holds have been released since the last Illumination:

Narrow Perspectives by skell is his second hold and one concentrated entirely on puzzles and open layout. Itís so open there is a special scripted mechanism for traveling between rooms. Madness! ďItís the best hold ever made.Ē -A clearly unbiased opinion of definitely not skell
http://forum.caravelgames.com/viewtopic.php?TopicID=39625

King Azbís Dungeon by azb is "A hold with a simple story and simpler puzzles!" to quote Chaco. Skell vouches that Chaco is right, except he shouldíve added fun somewhere in that sentence. Itís also a story of self expression, in which azb lives out tyrannical fantasies of being a king, or at least Pearls hopes so..
http://forum.caravelgames.com/viewtopic.php?TopicID=39638

Minor news:
- TSS 5.0.2 development has progressed a little with some new scripting features (Face Towards command which makes the character turn towards a point guard-style) and some optimizations to the scripting engine which, due to reasons which are too long to explain here, might not end up in 5.0.2.
- DROD is now officially ďMore fun to do than taxesĒ, at least according to the Video Games Hot Dog folks. This has been a long time goal of CaravelGames, who knows very well the tedium taxes can be. Not wanting to make dramatic promises, finally crossing this critical threshold marks a milestone in Caravelís goals as a company. http://forum.caravelgames.com/viewtopic.php?TopicID=39594
- Itís not exactly minor news but Nuntar claims he has finished his work on TCB 5.0 and it is now sent for testing. Well, dear Nuntar, weíre afraid you will have to come back to your baby because itís the first law of every kind of development - there are always bugs.

LP Section:
Alex Dienerís TSS - he has got the bad ending and even stopped to watch and enjoy the credits!
https://www.youtube.com/watch?v=waMBU7HW88w&list=PLBk6-z6v3pDLK_aMkDe3qhnCUeVZ_stjT&index=60 -

Pearls has finished Elemental Showcase with great success and a lot of drinks.
https://www.youtube.com/playlist?list=PLPr-a6NiLBryFVHoFQxcD-Oy87ZAzt32-

Also, Pearls started playing through Trapoe and has uploaded two episodes.
https://www.youtube.com/watch?v=nykV2UX9iqA

Jeff_Ray is still bravely facing with the tedious parts of Bavato dungeon (the fun parts too!)
https://www.youtube.com/playlist?list=PL17susFFSNadZl_jKY12vUq0ggoaZTqMj

And that would be all for this month, stay tuned for more in June!

---
---