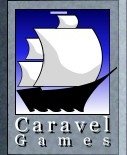 All content on site copyright © 2016 Caravel Games, All Rights Reserved.
Quixote Rides Again - 02-09-2016
We have big news for DROD RPG, so I'm going to focus on that in this issue of the Illumination.

DROD RPG on Steam

We're happy to announce that DROD RPG is prepped and ready for Steam release this Friday, Feb. 12!

[attachment]

The Steam version will feature:

* Achievements
* Leaderboards
* Auto cloud-sync
* OST DLC
* An improved version of the game engine (version 1.2.3) with some better graphics, performance enhancements, stability improvements and bug fixes

It will be available on Windows, Linux and OS X. You'll be able to get the game for about the price of lunch, and at a 10% discount the first week of release. We are also offering a deluxe bundle that includes the OST at a discount.

For registered RPG forum users, we're working on providing automated Steam keys in your forum profile around the time of release.

Get the latest version of DROD RPG on the forum

We've also released the new version of DROD RPG, version 1.2.3.199, on the Caravel Forum. Registered players can download the latest full version of the game. As mentioned above, it contains some better graphics, performance enhancements, stability improvements and bug fixes. Non-registered players can get a new version of the demo installer. We recommend all RPG players install the latest version of the game.

http://forum.caravelgames.com/downloads.php

What genre is DROD RPG?

DROD RPG, as the name belies, is not necessarily an RPG. It has novel gameplay that is hard to pin down to any single established gaming genre. Share your feedback in a poll on what genre you would include DROD RPG in.

http://forum.caravelgames.com/viewtopic.php?TopicID=40731

Don't Ask Award

This issue's "Don't Ask" award goes to kieranmillar! Kieran has diligently helped test and validate all our bug fixes for the new game version, both on the forum and in Steam builds. Our velocity to release is powered in no small measure by Kieran. Thank you! Please pick a prize from the Prize Pile!

Thank you, everyone, for helping us get to this point. Stay tuned for news of Steam releases of the "classic" DROD titles next month.

Happy DRODing,
Mike
---
A Very Monstro Christmas - 12-16-2015
Greetings and good wishes to all during this merry holiday season! This year has borne a good harvest, and we are pleased to be able to share some good Caravel news at its close.

Monstro: Battle Tactics released

Maurycy Zarzycki, maker of Flash DROD, has released a great new puzzle game! As a pure logic turn-based strategy and tactics game, it is both deep and beautiful, with hand-drawn art by Aleksander Kowalczyk, who did the art for "DROD: The Second Sky". If you ever wanted DROD-like deterministic puzzle tactics converted into well-designed pitched battle scenarios, this is what you've been waiting for!

You can get "Monstro" for the price of lunch either on Steam or Indie Game Stand from here:

http://monstro.retrocade.net

DROD 5.1 coming

Maurycy has also been working in tandem on DROD, implementing many stability and performance improvements, plus new features. These are now in beta and are slated to be delivered in the near future as a major version upgrade, DROD 5.1. He and I are tag-teaming bringing DROD 5.1 to the finish line. We expect the new version to be available by the end of January.

DROD RPG 1.2.1.59 Windows patch

To catch up with the full-version installers already available, we've released a Windows patch for DROD RPG with numerous fixes and internal performance improvements that can be applied to any 1.2 installation of DROD RPG. The full changelist can be reviewed here:

http://forum.caravelgames.com/viewtopic.php?TopicID=28105

Get the patch here:

http://forum.caravelgames.com/downloads.php

DROD on Steam progress

We are actively working to release all the DROD games on Steam. I've been working on this for some months, and the process has been educational. In some ways, it's been a trial by fire. While releasing one game on Steam can be considered a respectably-sized undertaking, one might consider that releasing six full titles, twelve expansion packs, and three or more OSTs all at once is likely a much more respectably-sized endeavor.

Here's a set of changes we've already made and are making in preparation for the Steam release:

* Upgrading the holds from previous official titles to make use of new features in the 5.0 engine, most notably scripted challenges and making use of the newer room graphic styles.
* Enhancing the organization in DROD's data storage mechanism to support simple, efficient, modular handling of Steam DLC. This change also makes Steam cloud auto-sync of the player's local data files feasible.
* Upgrading the graphics engine to support the Steam overlay.
* Configuring Steam achievements for each major title.
* Preparing deluxe bundles, Smitemasters Selection DLC, and an "Ultimate Archive" collection that includes everything DROD.
* And DROD RPG is getting the full Steam treatment too, including leaderboards for the scorepoints in "Tendry's Tale"!

So, thanks to everyone who's been patiently waiting for Steam DROD. We hope to begin internal beta testing soon and release in 2016!

The Official Word on transferring DROD games from other distribution channels

Historically, Caravel has sold titles in the DROD franchise directly from the Caravel Games website. As we have branched out to new game distribution channels, we appreciate the increased exposure DROD receives. As often happens, success brings its own challenges, such as how to manage scaling up. Over this past year, we've received many requests from people who have purchased DROD via various distribution channels to also get a copy of the game registered on the Caravel Forum. We have received so many requests, in fact, that it's become problematic for the dev team to address them all and keep working on other projects at the same time, and we need to take an official stance on the matter.

After 2015, Caravel will not be able to support manually linking up foreign orders to user accounts on the Caravel Forum. For one, we don't have an automated approach for handling this. It's a time consuming, manual process that can be confusing and error prone, hence is somewhat counter-productive. In the very near future, we will support automatically providing GoG and Steam keys to users who register games purchased directly from Caravel. Purchasing here is the recommended approach that we can support going forward. For player's looking to have the DROD games across multiple game distribution channels, Caravel recommends purchasing and registering the games on the Caravel Games site, and automatically receiving keys via your Caravel Forum user profile for registering the games on other portals.

We are planning to upgrade GoG and Steam builds (etc) with newer game versions that are released here, e.g., 5.1 for TSS once it's released. This will preclude the necessity of players having to download games from the Caravel Forum in order to play the latest versions. Due to the nature of the process and everything on our plate, this will take some time. While we're getting there, if you want to make sure you always have access to the latest and greatest, while also getting games on other channels, please buy the games from Caravel.

We acknowledge this has been an area of inconvenience, and we are working to improve. These are growing pains, and that's a good class of issue to have, because it means we can continue to deliver new and improved content and improve our processes for you. We appreciate your patience and understanding as we work through these issues to provide the best DROD experience everywhere DROD is available.

Don't Ask Award

This month's Don't Ask Award goes to DezzTech, for working with us to improve some of DROD's older graphics and polish our PR texts so we can properly evangelize DROD on Steam. We appreciate serious grassroots efforts like this, because it can really make a difference. DezzTech, thank you. Please choose a prize from the Prize Pile!

Wishing everyone happy holidays and a great new year!
-- Mike
---
Wikings Raid - 05-09-2015
(Read to the tune of The A-Team theme song)

The PS-Team proudly brings you the May 2015 Illumination, Wikings Raid.

The Eleventh Annual People's Choice Awards are over
It would take a prohibitive amount of space to rewrite kieranmillar's superb summary of The 2015 Deadlies results so we'll settle for supplying accolades and congratulations. Someone Else, Dischorran, blorx1, kieranmillar, Nuntar and ErikH2000, you've all done fantastic work making DROD a better place.

http://forum.caravelgames.com/viewtopic.php?TopicID=39658

Eighth Fairy Tales lived happily ever after!
Yet our friendly Extreme One Who Games has failed to show up and announce it officially so… Oh wait, he actually did show, a little late to the party but still. Noma managed to steal the first place with her entry about a broom-mender and a mistaken identity. Lucky Luc explains to us the genesis of spoostlefish in his the second-place entry, and the last (but still respectable!) podium-place is occupied by Insoluble with a poem. Congratulations!

http://forum.caravelgames.com/viewtopic.php?TopicID=39658

DROD on Wikia
You might not know this, but a long time ago some brave soul created a DROD wikia. For most of its lifetime it was left alone, abandoned, forgotten, weeping softly, but about a week ago someone pinged skell about it. Upon seeing that there were actually some updates, he used his Tyrant Overlord Evil Powers of Death (TOEPOD) and turned two of our friendly lurkers, 12th Archivist and Navithmastero, to do his evil bidding. He then laughed maniacally for the better part of an hour. Together they slightly rejuvenated the wikia and it's slowly starting to have an actual shape!
Give it a visit and make a page or seven!
http://drod.wikia.com/wiki/Deadly_Rooms_Of_Death_Wiki

And there is an accompanying thread on the forums:
http://forum.caravelgames.com/viewtopic.php?TopicID=39675

New hold releases
Only two holds have been released since the last Illumination:

Narrow Perspectives by skell is his second hold and one concentrated entirely on puzzles and open layout. It's so open there is a special scripted mechanism for traveling between rooms. Madness! "It's the best hold ever made." -A clearly unbiased opinion of definitely not skell
http://forum.caravelgames.com/viewtopic.php?TopicID=39625

King Azb's Dungeon by azb is "A hold with a simple story and simpler puzzles!" to quote Chaco. Skell vouches that Chaco is right, except he should've added fun somewhere in that sentence. It's also a story of self expression, in which azb lives out tyrannical fantasies of being a king, or at least Pearls hopes so..
http://forum.caravelgames.com/viewtopic.php?TopicID=39638

Minor news:
- TSS 5.0.2 development has progressed a little with some new scripting features (Face Towards command which makes the character turn towards a point guard-style) and some optimizations to the scripting engine which, due to reasons which are too long to explain here, might not end up in 5.0.2.
- DROD is now officially "More fun to do than taxes", at least according to the Video Games Hot Dog folks. This has been a long time goal of CaravelGames, who knows very well the tedium taxes can be. Not wanting to make dramatic promises, finally crossing this critical threshold marks a milestone in Caravel's goals as a company. http://forum.caravelgames.com/viewtopic.php?TopicID=39594
- It's not exactly minor news but Nuntar claims he has finished his work on TCB 5.0 and it is now sent for testing. Well, dear Nuntar, we're afraid you will have to come back to your baby because it's the first law of every kind of development - there are always bugs.

LP Section:
Alex Diener's TSS - he has got the bad ending and even stopped to watch and enjoy the credits!
https://www.youtube.com/watch?v=waMBU7HW88w&list=PLBk6-z6v3pDLK_aMkDe3qhnCUeVZ_stjT&index=60 -

Pearls has finished Elemental Showcase with great success and a lot of drinks.
https://www.youtube.com/playlist?list=PLPr-a6NiLBryFVHoFQxcD-Oy87ZAzt32-

Also, Pearls started playing through Trapoe and has uploaded two episodes.
https://www.youtube.com/watch?v=nykV2UX9iqA

Jeff_Ray is still bravely facing with the tedious parts of Bavato dungeon (the fun parts too!)
https://www.youtube.com/playlist?list=PL17susFFSNadZl_jKY12vUq0ggoaZTqMj

And that would be all for this month, stay tuned for more in June!

---
Constant Delver - 04-11-2015
Team Skwearls presents to you, Constant Delver, the April 2015 Illumination.

The Eleventh Annual People's Choice Awards

Kieranmillar proudly wields the proverbial Olympic torch to hold the annual Deadlies. And by this year I mean 2014, obviously. Time is running out! The voting phase has already approached so we encourage you to vote for the numerous categories! For the curious, all information about this marvelous tradition can be found in the linked thread.

http://forum.caravelgames.com/viewtopic.php?TopicID=39592

April Contest "Eighth Fairy Tale"

"No matter how old you are, I think everyone enjoys fairy tales." This probably isn't true, but hey, it sounds nice! Ever wanted to create a myth in the magical and magnificent world of the Eighth? Well now you can! The goal is to eventually turn a collection of fan-made stories into a plot-driven hold, fleshing out the nifty and arcane folklore of this land that many of our puzzly brains think of as home. This is your chance to make fake history!

http://forum.caravelgames.com/viewtopic.php?TopicID=39583

Official Ideas Generator

I, Skell, am going to toot my own horn here and say a word or two about the "Official Ideas Generator" I built in February with a lot of help from the community. It's filled to the brim with ideas and interactions and, if I were forced to estimate, has about 98% of all possible interactions between all DROD elements in it to serve as a source for the generator. It's so easy and fun to use that Nuntar made a contest about it.

http://forum.caravelgames.com/ideasGenerator/view

And to toot that horn even louder, I joined forces with gamer_extreme_101 and we made a two-hour long stream where each of us built 5 puzzles based on the input from the generator. It's very fun, not only because gamer is there, but also because I don't speak too much:

https://www.youtube.com/playlist?list=PL-OLWbGGeqkWuAmkn353DnW1BqOvUlaTy

What's more, two weeks later we had another session where we had a guest with us, Alex, the guy who did the art for TSS!

March Contest "The Random Number Generator God Hates Me" [Finished!]

Nuntar has kindly stepped forward to run March's official contest The Random Number Generator God Hates Me where you could've made an attempt to build a puzzle based on the output from the Official Ideas Generator. You can't anymore obviously, because we are ALREADY VOTING! Actually I lied. We stopped voting a week ago. But at least we''ve got a couple of winners! Doom, Dragon Fogel and Dischorran. They all got their rewards, hooray!

http://forum.caravelgames.com/viewtopic.php?TopicID=39533

Hold Releases

What holds have been released since the last Illumination? A few:

Elemental Showcase 5.0 by Nuntar and the Community is a compilation hold with the entries of the November/December 2014 contest under the same name. Incidentally, for those of you who need a hint or two, plucky forumite Pearls has nearly finished a Let's Play of the whole thing!
http://forum.caravelgames.com/viewtopic.php?TopicID=39278
https://www.youtube.com/playlist?list=PLPr-a6NiLBryFVHoFQxcD-Oy87ZAzt32-

Troshian Grounds by Rheb is a spiritual successor to Troshian Tower which explores the puzzle potential of the new TSS weapons and speed potions.
http://forum.caravelgames.com/viewtopic.php?TopicID=39304

Six Times Six by Jutt is a 36-puzzle hold which people say can actually be completed by mere mortals (citation pending) and uses the new versions of the three unofficial room styles.
http://forum.caravelgames.com/viewtopic.php?TopicID=39449

A Journey Through Time by bomber50 is a very neat hold I (skell) had a chance to complete when it was still under the careful eye of Hold Administrators. It features quite enjoyable lynchpin-based puzzles that can be approached by less hardcore DRODers.
http://forum.caravelgames.com/viewtopic.php?TopicID=39460

war22 by khaim100 is what you expect from a war hold, the formula did not change since the olden days and the latest entry is overflowing with monsters and... peculiar scripting interactions?
http://forum.caravelgames.com/viewtopic.php?TopicID=39496

The 'Neatherhood by Kieran Millar is a new hold for DROD RPG and I'd love to say something about it but I can't play RPG, so I'll just say 10 out of 10 people who voted voted 9, on average. This makes it a hold worth playing!
http://forum.caravelgames.com/viewtopic.php?TopicID=39554

Other news

- A majority of tasks for TSS 5.0.2 have been finished but the development has stalled a bit recently.
- DROD: RPG has been greenlit, which makes it possible for Caravel to do full scale boarding of Steam http://steamcommunity.com/sharedfiles/filedetails/?id=93899534
- Pinnacle came up with a very neat idea for Smitemaster Chess. Now who's going to stream it first? http://forum.caravelgames.com/viewtopic.php?TopicID=39456
- Passing of the Hold Revival, a collaborative community effort at making a hold where multiple architects commit single rooms into the project, has reached its testing phase, so go give them a hand! http://forum.caravelgames.com/viewtopic.php?TopicID=39308

Happy DRODing!
--Skell and Pearls
---
More Fun than the Mime Defense - 01-31-2015
(Posted on behalf of skell: )

After the successful deployment of TSS, mrimer decided to amend his neglecting of the real world and went and had a child or something (congrats!). So in the meantime I, skellacious D, have BEEN ELECTED BY A COUNCIL OF OWLS to take over the responsibility/honor, and with reluctant help of Pearls we're bringing you today's Illumination! A lot of delightful things have happened in the past few months, so put on your reading glasses, pour yourself a drink, and prepare yourself to descend into the beneath via a veritable Wall Of Text.

DROD:TSS greenlit!

We have just received news that DROD:TSS has been greenlit for Steam distribution! A huge thank you to everyone who has up-voted the game. Now we have two passes to share DROD with the masses. When the game is released on Steam, everyone who has a registered copy of the game can receive a free Steam key. We want to make DROD's first impression a good one. So...

DROD on Steam development

trick, whom the linux community knows well for bringing DROD to this operating system, has done a lot of work converting the DROD code base from SDL1 to SDL2 in order to support Steam features right inside the game. It's a big first step in getting us released on the most popular gaming platform ever, but still a lot of work lies ahead of us. For instance, Schik is also making steady progress at CaravelNet support for Steam. Still, it will take more time for all this work to be finalized. Stay tuned for more news on this front throughout the year.

DROD 5 Development

For those of you with watches, and you're not stuck in the Eye of the Storm, you may have noticed there has been a period of...decelerated...development on DROD since the TSS 5.0.1 release. Fortunately, work on TSS 5.0.2 has begun and you can find the initial scope here:

http://forum.caravelgames.com/viewtopic.php?TopicID=39273

TSS 5.0.2 development is being performed in parallel to Steam development.

Don't Ask Award

There is a person hero in our community who selflessly dedicated a tremendous amount of time and heart to demonstrate the potential of the new challenge feature that debuted in The Second Sky. Nuntar, because obviously he's the man I am talking about, had the patience and good will to scrape the boards, choose the best challenges and implement them. Thanks Nuntar for generously giving us the beautifully remastered KDD 5.0 and JtRH 5.0. We can only hope you'll grant us TCB 5.0 too. And why not Beethro's Teacher 5.0!

Nuntar, please choose a prize from the Prize Pile for your awesome contributions as a token of Caravel and the entire fan base's appreciation. [You can actually take two -- one for each hold! I mean, who successfully upgrades not one, but two official holds just like that?! -- mrimer]

And also an obligatory link to the official JtRH 5.0 thread:
http://forum.caravelgames.com/viewtopic.php?TopicID=39313

Caravel Games on social media
Caravel Games has a fancy new Facebook page. We can't promise you full integration right in your game, so you could post that you've conquered yet another room, but you can be sure updates will be frequent and engaging, as long as Schik isn't writing them. We're also back on Twitter, so if over-140-character messages are too distracting while you're slashing through hordes of roaches, stick to that platform.

https://www.facebook.com/caravelgames
https://twitter.com/caravelgames

Let's Plays 2.0

DezzTech has compiled the ultimate list of YouTube DROD Videos, which you can find linked below. Many and most of these are Let's Plays, but a couple of them stand out among others. I'd like to take this chance to publicly recommend you to watch two-player, three-player and even FOUR-player Let's Plays, initiated by Crimson Moon and Jeff_ray… with guests Nuntar and Pinnacle. Check out some of their videos, it's really fun to watch them:

The Ultimate YouTube DROD Video Compilation

http://forum.caravelgames.com/viewtopic.php?TopicID=38879

Penwielder's Archipelago with Crimson Moon, Jeff_ray…, Nuntar and Pinnacle

https://www.youtube.com/playlist?list=PLqTW2Y2Izaot0lnRW6_Ki4nWfCTHhKE-9

Jacob's The Goblin with Crimson Moon, Jeff_ray..., and Nuntar

https://www.youtube.com/playlist?list=PLqTW2Y2IzaosrMAj9MlTq_NvyXKg1_0P2

Not strictly DROD, but a DROD-like game nevertheless, Wonderquest played by Jeff_ray and Nuntar

https://www.youtube.com/playlist?list=PL17susFFSNadJA8ESYJp8SK9Zf_ivf0ho

As usual, Pearls is on some weird indefinite hiatus that he doesn't even feel bad about. What a jerk!

New holds

There has been a good number of holds released since TSS saw the light of the day. The ratings in the parenthesis are, respectively, difficulty and overall score out of 10 at the moment of writing:

Mirror Me This by Bomber50 (5.5 :: 8.6)
http://forum.caravelgames.com/viewtopic.php?TopicID=38686

Jim's hold 2 by xitvono (8.0 :: 7.5)
http://forum.caravelgames.com/viewtopic.php?TopicID=38709

TSS Elements Showcase by azb (2.5 :: 4.4)
http://forum.caravelgames.com/viewtopic.php?TopicID=38721

Granny's Secret by BlueFlower (4.0 :: 6.0)
http://forum.caravelgames.com/viewtopic.php?TopicID=38734

disoriented's hold by disoriented (6.5 :: 8.1)
http://forum.caravelgames.com/viewtopic.php?TopicID=38804

Curiosity by kieranmillar (6.0 :: 8.9)
http://forum.caravelgames.com/viewtopic.php?TopicID=38842

Foursquare by Bomber50 (4.5 :: 8.3)
http://forum.caravelgames.com/viewtopic.php?TopicID=38895

A Day at the Beach by blorx1 (7.5 :: 8.7)
http://forum.caravelgames.com/viewtopic.php?TopicID=38898

Darkness of the unknown by Red-XIII (8.0 :: 8.7)
http://forum.caravelgames.com/viewtopic.php?TopicID=38964

Trial By Fire by Bomber50 (7.0 :: 8.0)
http://forum.caravelgames.com/viewtopic.php?TopicID=38966

Lavender Levels by Dischorran (8.0 :: 9.0)
http://forum.caravelgames.com/viewtopic.php?TopicID=38998

3 in 1 by kieranmillar (6.5 :: 8.5)
http://forum.caravelgames.com/viewtopic.php?TopicID=39100

Homeward Adventure by Jeff_Ray… (6.5 :: 8.7)
http://forum.caravelgames.com/viewtopic.php?TopicID=39261

Deadly Music of Death 2.0… for reals!

Jon Sonnenberg, who's the ear behind majority of DROD music, has surprised us with a long-awaited set of compilations - TCB, GatEB and TSS soundtracks are now available for listening and purchase on Bandcamp. Our perceptive forumites have already identified some tracks which, apparently, were never used! More information and links to the albums can be found in this forum thread:

http://forum.caravelgames.com/viewtopic.php?TopicID=39281

And now for something personal

Writing an illumination is a fun yet time-consuming activity. A few weeks ago I realized the same can be said about making games. With this thought in my mind I've abandoned the game I was working on alone, and decided to finally jump onto the DROD bandwagon more as a full-hobby-time developer. So good news is that I'll be like that fifth wheel which doesn't exactly make sense in a car and is not a very good metaphor simile. Regardless of all that, unlike Erik, I won't do any bicycle tricks on rails with a server on my back.

Happy DRODing, everyone!
-Maurycy
---
---