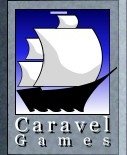 All content on site copyright © 2015 Caravel Games, All Rights Reserved.
Love dungeon crawls, puzzles, strategy and tactics? Look no further! DROD is the puzzle game dungeon crawl to end them all!
Hot news:
DROD: The Second Sky is released!
Upvote DROD: The Second Sky on Steam Greenlight!
Gunthro and the Epic Blunder has been Greenlit!
DROD: The Second Sky (NEW!)

The climactic conclusion to Beethro Budkin's epic adventures in the Great Beneath is here! Join Beethro as he races against time and mysterious forces in the Rooted Empire as the dire Grand Event looms near.

This is the puzzle game to end all puzzle games.

Difficulty:

DROD: Gunthro and the Epic Blunder

Our fifth major release is a prequel to "DROD: Journey to Rooted Hold". It features Gunthro Budkin, an ancestor to Beethro Budkin, in an epic clash between the nations of Rasarus and Tueno. Join Gunthro as he fights for Rasarun honor and attempts to uncover the sinister plot that has plunged his nation into war. There are a host of glorious new characters, puzzles and game elements in this latest installment to the classic DROD franchise.

Difficulty:

DROD: Journey to Rooted Hold

Beethro Budkin's adventures continue in this much-anticipated sequel. The game is packed with new rooms, monsters, obstacles, and other elements. You will push on to see the next tricky room, but also to learn what happens next in the story, which is full of events and characters to keep you entertained. If you're looking to enter the world of DROD, this title is a great place to start!

Difficulty:

DROD: The City Beneath

Our third major release in the DROD series will take you further inside a world of puzzles and adventures than any game you've played before! Beethro makes startling discoveries in the underground territories of the Rooted Empire. He is even forced at times to put away his Really Big Sword and act "civilized". Puzzle afficionados will wallow joyfully within a plethora of exciting new game elements that have never appeared in any other game.

Difficulty:

DROD: King Dugan's Dungeon

This is where Beethro's delvings really got started. Go deep into King Dugan's dungeon, solving puzzles and fighting monsters. The game is easy to learn, but difficult to complete. There are hundreds of rooms to explore and each is a handcrafted challenge.

Difficulty:

Deadly Music of Death, Volumes 1 and 2

Back by popular demand, we've rereleased Erik Hermansen's Deadly Music of Death album, now for digital download! This collection contains eighteen tracks from Journey to Rooted Hold and DROD: Architects Edition, including a bonus extended version of Ancient Machine. As an added bonus, receive all-new Volume 2 containing twenty-three additional tracks, for free with your order! This collection contains the complete soundtracks for DROD:JtRH, DROD:AE and Flash DROD!

Smitemaster's Selections

Can't get enough DROD? These episodic adventures feature new levels that continue Beethro's story. Each collection of levels includes challenging puzzles crafted by a master architect and a great story voiced by actors.

The Truthlock Method

is the latest

Smitemaster's Selection

, available now!

Difficulty:

to

DROD RPG: Tendry's Tale

Tendry's Tale takes the DROD franchise in a new direction by combining the unique puzzle elements of DROD with the RPG fare of player stats, one-on-one monster duels, and loads of loot for the taking. Join Tendry, a member of the Stalwart Army, who is trapped far beneath the surface after battling the menacing Underground Empire. He might not be the ideal warrior, but he's got a lot of panache to make up for his lack in prowess.

Difficulty:

CaravelNet Membership

One day you will realize that you don't merely play DROD, but are, in fact, a living embodiment of the smitemasterly virtues. On that day, good friend, you are ready for CaravelNet! This is the social foundation of our community, offering new ways to compete against other players and collaborate on ambitious architecture. You are invited to join!





---