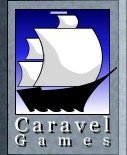 All content on site copyright © 2022 Caravel Games, All Rights Reserved.
2022 Smitemaster's Selection: Treacle Stew

A new Smitemaster's Selection is here!
Treacle Stew is the name of our newest DROD expansion. It contains an amazing hold and story by George Wanfried, continuing his long-standing work as one of the best architects out there. This Smitemaster's Selection picks up after Beethro's many adventures in The Second Sky. Beethro will encounter a host of new characters along with some familiar faces, as he is embroiled in a clandestine effort to uncover the long-held secrets of the Forbidden Gel.
Don't miss out on this Selection to learn the Truth about a scintillating series of secret events surrounding the Forbidden Gel following DROD: The Second Sky!
Order this Smitemaster's Selection for download by clicking the "Buy Now!" button below.
---