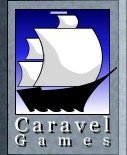 All content on site copyright © 2022 Caravel Games, All Rights Reserved.
Winter 2005 Smitemaster's Selection: Halph Stories

Halph Stories includes two holds that feature Beethro's annoying nephew, Halph. We used this issue to gracefully retire the current version of the Halph game element, which is a little fellow that can open doors for Beethro. I don't want to spoil it for you, but if you play to the end of DROD: Journey to Rooted Hold, there is an event which changes Beethro's relationship with Halph significantly. Since it became impossible to include Halph in our holds without breaking the rules of the story, we decided this issue would be the last that uses Halph (at least in his current form). The two included holds are, by necessity, off-canon--or in other words, they do not continue the official story of DROD. But I think you will still enjoy the storytelling aspects of these holds.
Disc Contents
Beethro and the Secret Society by Jacob Grinfeld.
Halph Has a Bad Day by Eytan Zweig.
The Shadowman - Part 1, a half hour audio drama from the Dry Smoke and Whispers series.
Two songs from Jon Sonnenberg of Travelogue. He's provided the soundtrack for our upcoming game, DROD: The City Beneath.
Deadly music from our games.
Demos of new indie shareware titles.

Note: CDs for this issue have sold out and are no longer available. A download of just the two holds included in the issue can be purchased by clicking the "Buy Now" button below.


---