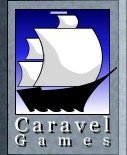 All content on site copyright © 2022 Caravel Games, All Rights Reserved.
Reaching the Root
After clicking a link below, you will be taken to a secure form hosted by our processing company to complete your order. Your provided information will remain completely confidential. Providing a more secure e-mail address with your order will tend to facilitate quicker order processing. You are covered by our guarantee, which offers a full refund in the 90 days following purchase if you are in any way unsatisfied with our product.
Choose to order the downloadable-only version of DROD: The City Beneath for $19.95 now only $9.95 on Windows, Mac OS X (Intel 64-bit), Mac OSX (PowerPC), or Linux. After ordering, you will receive a registration email from Caravel. Registering will allow you to later redownload the game from our site for any above the above OSes.
Click here to order the Deluxe Limited-Edition CD Boxed Set and downloadable of DROD: The City Beneath for $34.95 now only $19.95. This is a limited-edition boxed set containing Windows, Mac OS X and Linux versions, plus bonus content, including an 11x17" poster map of Dugandy.
Special Offer
Receive one free month of CaravelNet service when you register your order on the Caravel Forum through an e-mail that will automatically be sent you following your order. Also, registering with us lets you re-download the game for any OS.

If you have any questions, please e-mail support@caravelgames.com and we will be happy to answer them.


---