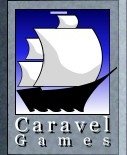 All content on site copyright © 2020 Caravel Games, All Rights Reserved.
Spring/Summer 2011 Smitemaster's Selection: The Truthlock Method

A new Smitemaster's Selection is here!
The Truthlock Method is the name of our newest DROD expansion pack. It contains an amazing hold by George Wanfried, one of the best architects out there, while the story is designed by DROD creator Erik Hermansen. In this Smitemaster's Selection, Beethro finally returns to the City Beneath after his many adventures. With the unfathomable Grand Event fast approaching, Beethro is still looking for the Truth. And here, he finally uncovers a True System for finding it, once and for all. He will encounter familiar faces from his earlier adventures, such as Jobus from the Perfection Complex and First Librarian, and meet new ones that will become firmly rooted in the story.
Don't miss out on this Selection, as it marks the transition between DROD: The City Beneath and DROD: The Second Sky!
Order this Smitemaster's Selection for download by clicking the "Buy Now!" button below.
---