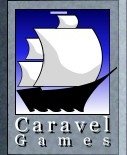 All content on site copyright © 2013 Caravel Games, All Rights Reserved.
The Journey Begins
After clicking a link below, you will be taken to a secure form hosted by our processing company to complete your order. Your provided information will remain completely confidential. You are covered by our guarantee, which offers a full refund in the 90 days following purchase if you are in any way unsatisfied with our product.
Click here to order the downloadable-only version of DROD: Journey to Rooted Hold for Linux $19.95 now only $9.95.
Click here to order the CD and downloadable of DROD: Journey to Rooted Hold for $24.95 now only $14.95.
Special Offer
Receive one free month of CaravelNet service when you register your order on the Caravel Forum through an e-mail that will automatically be sent you following your order. Also, registering lets you download the game for any OS.

If you have any questions, please e-mail support@caravelgames.com and we will be happy to answer them.


---